"I just want to say thank you so very much for your words of wisdom and encouragement on the call tonight. I was truly blessed by what you had to say and will incorporate and apply your information into what I am currently trying to do. . . I have been struggling tremendously with my emotions lately, and know that God needed me to hear this message. Again, thank you sista for sharing your wisdom! God bless you!"
~ Rachel Marsh


"I had the pleasure of attending Sherica A. Matthews' relationship Breaking Barriers teleconference. It was amazing, refreshing, and eye opening. Sherica took the time out to break down the different type of relationships, and defined the term situation-ships. She made the guest feel comfortable with speaking about their concerns, and welcomed questions.
The part I like the most is when Sherica, made us look in the mirror to examine who we really are, what we deserve,  and what we really desire in a relationship. I would recommend her teleconference and events, to anyone who wants a reality check that will push them to the next level towards getting the life they deserve. I'm glad I got to experience Sherica's Breaking Barriers event, such an awesome movement."
~ KEE , Conversations with Kee/Single Parents On The Move
Sherica Matthews was able to hone in and bring to light the underlying issue with my child. With her coaching, we were able to get deeper within the layers and resolve my situation. She is compassionate, empathetic and encouraging. Sherica takes an objective approach to listening and makes her client feel at ease from the minute you speak to her.
~ Sabrina
"Personal coaching is about becoming the dynamic person you were born to be; about living a life of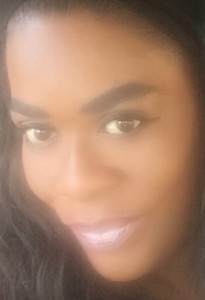 passion, purpose, and endless possibilities.  In our coaching session, Coach Sherica provided me with many powerful tools to help me achieve the life I was meant to live.  I have benefited tremendously from being able to refer to them daily.  Her impact has been enormous to my internal growth and personal development, as she created a space for me to soar as a person and as a life coach."
~ La Verne A. Fields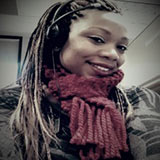 "Reading the Engineering Faith Series Home study guide gave me the COURAGE I needed to overcome some of my personal obstacles.
I love how Sherica Matthews opens up about her own struggles that allowed me to be honest with myself and acknowledge my own. I too know how it feels to be an outcast. I've always been a very unique person, I dressed differently, my lifestyle was different, my hair was different, etc.
I considered joining the "bandwagon" but it just didn't feel authentic, so I struggled with learning how to accept me but still fit in as well.
Reading this really helped me understand and apply how these struggles don't have to be. By reading Engineering Faith, I learned to choose my battles wisely and to use Faith to love and accept who I am and where I am today no matter what!
I truly appreciate the spirit and the sincerity of the author and I'm looking forward to learning a lot more from her. Thank you So much! Signed…An Overcomer"
KelleneDiana Sampson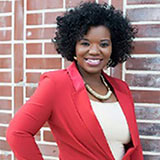 "I used to hate when people would encourage me by simply saying: "Have faith or keep the faith" because I didn't know exactly what that meant.
Sherica provides a step by step guide and framework on how to build my faith. She shares intimate stories from her life to illustrate how she engineered her faith and then gives practical tips on how I can engineer my own faith. Bravo, Sherica!!!"
Shalena "DIVA" Broaster, CEO of Shalena DIVA Corporation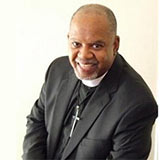 "Sherica took the Word of God in James 2: 14-26 (Faith without works) it being an affirmation.
As I began to listen to Sherica speak (share her testimony) about Engineering Faith. How she as an engineer began using the same teaching taught to her as an engineering student all of the equations… Which I don't understand
I really wanted to chime in or say amen sister but I couldn't because I was so moved by hearing what was coming out of Sherica…
I was moved as I listened to her talk about how she was able with the help of the Lord to move beyond barriers. Thank you Sherica, your words and ministry have blessed me."
Pastor Anthony Chatman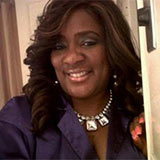 "I must say I was very impressed.
The workbook is very practical and the steps given will definitely help you to strengthen your faith, challenge your belief system and help you to come into an authentic relationship with God and yourself.
If you are looking for a deeper spiritual connection with God, and to have your faith increased, this is definitely the workbook for you… I was totally blessed after hearing her presentation.
So I encourage you to make a decision today that this NEW YEAR you will LIVE LIFE BEYOND BARRIERS. I PROMISE YOU, YOU WILL NEVER BE THE SAME."
Sheri Durrick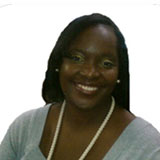 Sherica is able to help you activate your true gifts. She truly is the engineering faith coach and is in love with helping other people!!!"
"Sherica Matthews, offers support to professionals who are logical in orientation and successful by all likely accounts in work, and maybe even in family dynamics, yet need help to move past challenges in faith; challenges as an outcast; challenges as a nonconformist; and most enriching for those who struggle as people pleasers.
Debra Ann Matthews