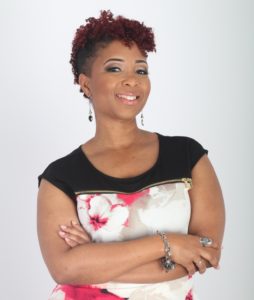 One of the things that I love to do is to work one-on-one with women in a private coaching relationship. Coaching allows me to get really get to know who you are, what you're gifts, dreams, and desires are, and what keeps you up at night. When you and I agree to work together in a coaching relationship, I am also agreeing to take the journey with you to get you from where you are today, to where you want to be 30-, 60-, or 90-days from now.
As a result of working with me one on one, you'll accomplish one of more of the following:
Be consistently in your happy place. Most people live a life of constant ups and downs. Today, you're at a 3 on the happiness scale. Tonight, you're at an 8. But tomorrow morning, you're right back at a 4. When you work with me, you'll discover how to live a life where you spend more of your time on the higher end of the happiness spectrum.
Feeling proud of the woman looking back at you in the mirror because you're finally moving on your goals and you're seeing visible results
Adopt the attitude of being "unmessable-with" because your spiritual and emotional roots have grown deeper and stronger
Become the woman you need to become to receive the life, love, and relationships you've been praying for.
Living your purpose in the most meaningful way because you have discovered your gifts and how to use your gifts right where you are today.
My session with Sherica exceeded my expectation. As a fellow coach, sometimes we are hesitant to reach out to our peers for support because we feel like we should already know the answers. In just one session, Sherica helped me to uncover specific obstacles, create a clear path forward, and implement an accountability system so that I could have sustained success. She is a powerful coach that the world needs to know about!
My session with Sherica was just what I needed. Sherica's ability to listen and dive deep into the mental blocks that were keeping me from moving forward is unmatched. Not only did she uncover some specific things that were impacting my ability to show up BIG & BOLD in my business, but she provided specific, action steps to help me move past those issues. As a believer, I also love that her advice is based on biblical principles. I left our session with a renewed sense of clarity and specific steps I needed to take to move forward. 
Sherica is an amazing coach who is not only a coach, but someone who genuinely wants her clients to succeed. She is a thoughtful, knowledgeable, accessible and truly talented coach.  She is professional and a pleasure to work with.  I highly recommend her to anyone seeking to elevate or to gain clarity in their businesses, relationships and other life issues. She is the real deal!
Sherica is an awesome coach who truly cares about her clients. I met with Sherica because my schedule really changed and I needed help restructuring and focusing my time. Within a week of our session together I completed 2 articles that I had been stuck on for weeks prior to. Our session was the boost I needed to get back on track with my writing.
Jump Start Program – $997**
Two 60 minute coaching sessions
Two 15 minute accountability/progress calls
Bonus: Recordings of coaching sessions
Basic Coaching Package – $2,000**
6 Weeks
Six – 75 minute coaching session
Bonus #1: Recordings of each call
Bonus #2: Coach's Notes
Bonus #3: Access to coach via email and text during coaching package
Bonus #4: Custom Journal
Elite Coaching Package – $5,000**
90 Days
Two 90 minute Power Sessions
Six 60 minute coaching session
Six Accountability Calls
Bonus #1: Recordings of each coaching session
Bonus #2: Coach's Notes
Bonus #3: Custom Journal
Bonus #4: 1 Business Blueprint session for those who aspire to use their gifts on a larger scale
Bonus: #5: Dream Book Manual
Business Blue Print – $2,500**
If you have a burning desire to share your purpose, gifts, and passion with the world, but you're feeling overwhelmed with the technical and behind-the-scenes aspect of it all, this package is for you. The Business Blueprint is design for the new and aspiring entrepreneur to teach you the basics of email autoresponders, landing pages, marketing, payment processors, and more!
Four 90 Minute Consulting Sessions via Zoom (To be used within 6 Weeks)
Bonus #1: Recordings of Each Session
Bonus #2: Custom Blueprint/Workbook
**Payment plans available
How to Get Started with Coaching